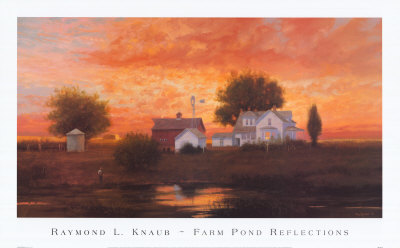 So. Mostly, kinda, Naomi has moved out and into her apartment which is only fifteen streets away from Hobbit Cottage. Yet still she has a few boxes upstairs and in our barn--and--her three cats still live here. But don't get all twitter-pated, for we volunteered to keep them until she buys an air-conditioner.
Besides, Sammy, Farrah and Ginger give Tom and me our necessary, daily kitty fix. Holding them (well, not Mean Kitty Ginger) has comforted us since we lost both our sweethearts. Always, we must have cats.
Naomi's coming to this farm and staying for one year was a gift.
Before she arrived, I often wished we could have experienced farm life with our daughter, and well, God allowed us to do that. A bit late in Life, ok, or perhaps right on time (His timeline not resembling peoples'). And though Naomi was gone much due to her busy life, she helped with the care of this huge place and saw for herself its highs and lows, its delightful points and dreadful ones.
Our choosing this country life will help Naomi make future wise decisions about how much land is enough. Growing her own food is her dream, but now she realizes one doesn't need four acres in order to do so.
Always, this farm-living was meant to be temporary, just a taste, one lasting five years at the very most. Tom and I wished only to live-out a dream and a few pent-up farm fantasies so to arrive at the end of our lives with fewer regrets and some lovely memories.
And that's what we shall do now.
Naomi's one-year return home, of course, was always a temporary thing, also. And what a season it was! Mostly harmony-filled and dear, but I did miss my private space upstairs (and learned I must always carve such a space out for myself) and oh! the interrupted nighttimes I had. I'll miss Naomi, yes, but not the nights when mother-curiousity would yank me from bed at 2:00 or 3:00 to check the kitchen for Naomi's keys, the sign she'd arrived home--or not. Usually, it was not. Sigh.
Oh dear, I'm almost tempted to tell you, "Mama, don't let your babies grow up to be musicians," but of course, I can't. Naomi is so ridiculously gifted and called to be a drummer and it would be a sin for Tom or I to ever beg her to become something other than what God made her. Always, we've realized that.
But still. :)
So life goes on, revolves and changes into something altogether different. Naomi has moved-on to a whole other place in Life and Time--and soon--Tom and I will move-on, too.
And oh, I can hardly wait!
**************
We create our own pain whenever we try to force any season to last forever.
**************
"To everything there is a season, a time, a purpose under heaven." ... Ecclesiastes 3:1
**************