"So then,
each
of
us
will
give
an
account
of ourselves to God...
Therefore encourage one another and build one another up, just as you are doing.
" ---Romans 14:12, 1 Thessalonians 5:11
Once I read in a book--
"Not everyone has an actual gift of encouragement, but the Bible asks every Christian to encourage others.
True, that.
A handful of friends have told me they can't go all controversial truth on Facebook (especially) lest they lose their job. Honey, in Today's world I understand that. Trust me, Tom became mighty nervous after reading a guy lost his job because of his wife's Facebook post. Yikes! (And we all know about Tom's mouthy wife, right?) ツ
But how about these alternatives?
Encouraging those who do speak up? The warriors, fighters, truth defenders?
Why not answer their posts with a simple, "I appreciated this!" or "I needed this today."?
Or at the very least, click 'like' or 'love'. (I like how Adam The Woo often signs off with, "Please give this video a big thumbs up. It lets me know you care.")
People gratefully notice these things. They do.
--Or--
You can open a Google account using a creative name, then anonymously encourage those making inspiring videos. Those Youtubers who strengthened your weary heart.
You can do the same at Twitter, anonymously let the writers (and commenters) know what they stated was meaningful. And retweet, thus spreading truth way beyond 'Us 4 and no more' walls. Also you can tweet your own wildest, most controversial beliefs there.
Where we royally blow it?
When we believe this lie: "_____ is famous and he gets tons of encouragement already. He doesn't need me."
But what I've seen? What well-known truth warriors get is a ton of mental attacks. Truth-despising demons work overtime on bold people. Every day 24/7, satan plans ways to stop truth and spread lies, instead.
Everyone is fighting a battle. Everyone needs encouragement, especially these days gone all what-the-heck-is-happening?

And what I know for certain is that God makes a way for us to share our beliefs and encourage others where there appears to be no way. He's a professional at that.
How remarkable that one reason for our date of birth? So we'd be present to speak into someone's life perhaps just an hour before they'd planned to go into hiding forever or to destroy it, even.
Oh, the responsibility! Yet also, oh the mightiness of a huge God who pays attention to all details and easily equips us to help make the world go 'round as it should.
As He planned it so very long ago.
"Anxiety in a man's heart weighs him down, but a good word makes him glad." --- Proverbs 12:25
I try to always click the thumbs-up and/or subscribe buttons at Youtube because it's another form of encouragement and it helps with their income.
"The problem is many of us believers are behaving like the world. You're scared like the world. You're angry like the world. You're anxious like the world. But if you look like the world you can't influence the world... You gotta stand out, you gotta be different. We were put here. You are the seed that God planted on this Earth and He expects a harvest." --- Kynan Bridges
******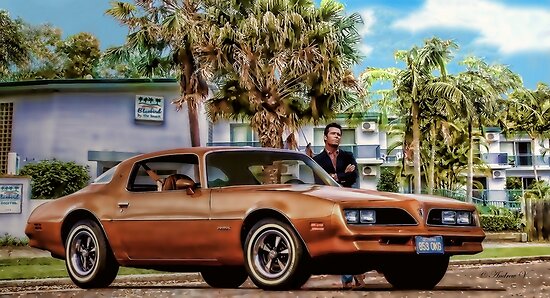 Tom and I really enjoy the old Rockford Files series (we're currently rewatching it) so we loved catching the Jay's Garage episode with Mike Rowe and the Rockford car. Check out the preview here.
From 'Good People News':
Not always sure how to encourage someone? Remembering this often helps: 'Do unto others as you would have them do unto you'.
Let's arrive in Heaven having done all God created us to do!
"For if you forgive others their trespasses, your heavenly Father will also forgive you, but if you do not forgive others their trespasses, neither will your Father forgive your trespasses." ... Matthew 6:14,15