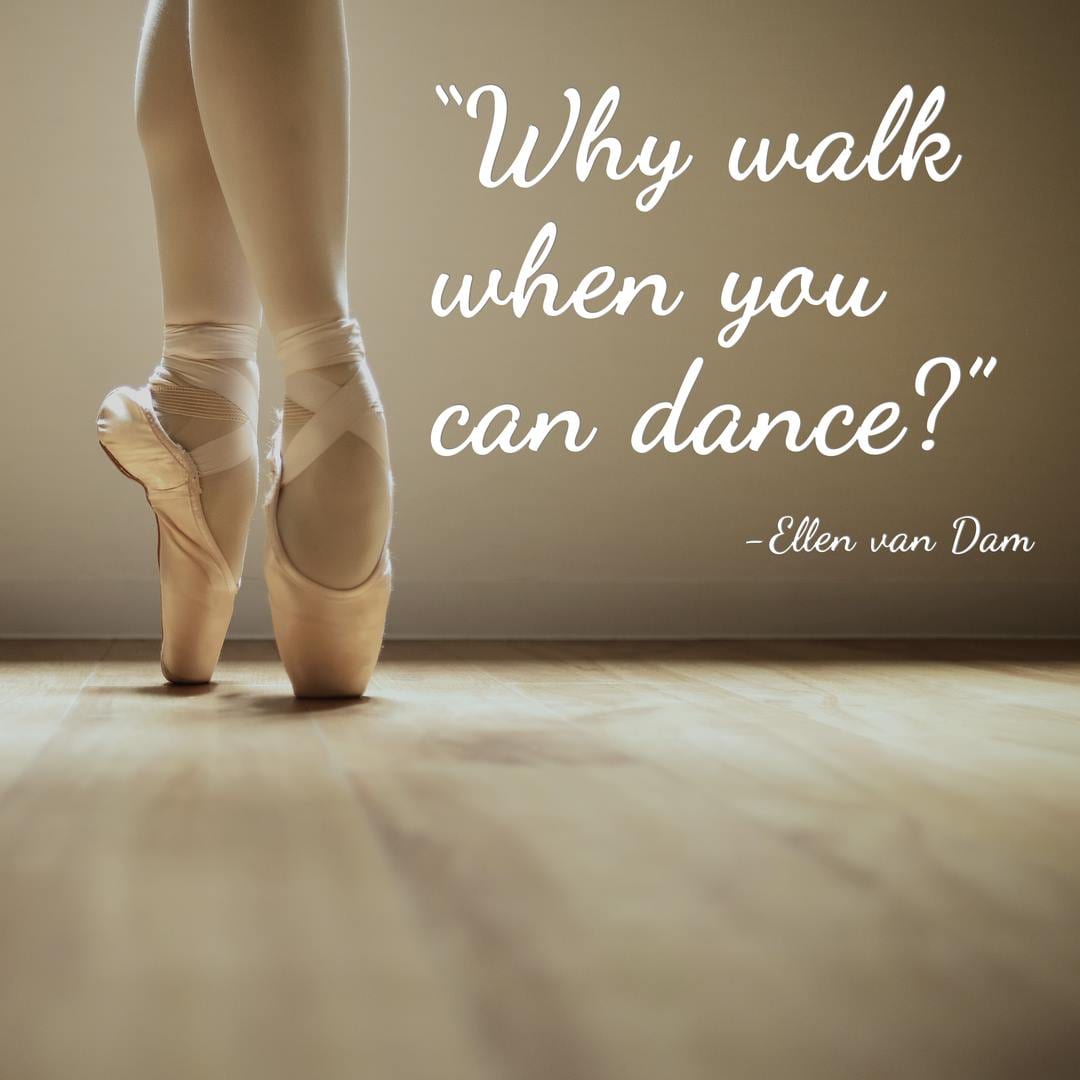 " ... 'every knee will bow before me; every tongue will acknowledge God.'"
So then, each of us will give an account of ourselves to God." ... Romans 14:11,12
*******
Oh. My. Goodness.
This afternoon I sat upon the red couch watching this video--
--when suddenly, wow! I burst into tears. That is so not like me. I'm not a bigtime cry-er.
But there I was dabbing at my face and knowing--knowing--my favorite dances in Heaven will be like this one, above, and this, below, which I've adored since age 14--
I don't care what other dances they're doing up there--always--modern ballet will be the dance of my heart. And guess who's already pre-registered for ballet classes in Heaven? No, really, my reservation is in. ツ
Anyway, what does this have to do with my title?
That dancing couple reminded me of something, namely, ways I've spent my thousands of hours upon Earth. That young man and woman? Obviously they've expended thousands of hours in dance, but what have I done more than (to be accurate and non-exaggerating) 2,000 hours in my 60 years?
Hmm. Well, I've--
been a wife (and cooked oh so many meals) シ
been a mom and raised a child
decorated my homes
done endless housework
puttered in my gardens
attended church services
eaten meals
written over 3400 blog posts
listened to Joyce Meyer teach
read books
dreamed and imagined lovely ideas/possibilities
written and sent snail mail letters and cards
watched tv and movies (er hem!)
encouraged people online (and in Real Life)
listened to music
prayed prayers, read the Bible, spent time with Jesus
All of these I've poured more than 2,000 hours, each, of myself into. (And remember, I've had 60 l-o-n-g years to do those.)
How do I know? My blog has become my gauge of sorts. Most posts require one to two hours to write so, oh my! That's anywhere from 3,400 to 6,000+ hours right there.
Spend a few weekly hours doing anything over 15 years and the large numbers of hours will shock you. Contemplate this for yourself regarding your own life, ok? Please. You'll mostly be encouraged.
My question today? How did you spend your thousands of hours? What did you give your life to? What beautiful things did those hours create?
And finally, you know how, when we were children, we'd write those What I Did Over My Summer Vacation essays? Today I'd also query this:
-- when we're similarly asked in Heaven, "What Did You Do Over Your Earthly Lifetime?" "How Did You Spend Your Thousands of Hours?", well, what shall we say?
Will we be satisfied with our answers?
How glorious that we still have time to make some changes.
"Don't waste your time in anger, regrets, worries, and grudges. Life is too short to be unhappy." ―
Roy T. Bennett
That first video? It's one from The Piano Guys. Gee, they're a calming blessing during these crazy-world days of ours.
"But they who wait for the
Lord
shall renew their strength; they shall mount up with wings like eagles; they shall run and not be weary; they shall walk and not faint." ... Isaiah 40:31
******
"For if you forgive others their trespasses, your heavenly Father will also forgive you, but if you do not forgive others their trespasses, neither will your Father forgive your trespasses." ... Matthew 6:14,15